Phone orders (951) 295-1350 M-F, 9-5 PST Online orders CLICK 100% money back guarantee!
SciTrition products are made in an FDA registered and inspected facility, certified by the NSF's Good Manufacturing Practices (GMPs). Our products are laboratory verified to ensure purity and ingredients.
Today get FREE and FAST same day shipping M-F and Saturdays! See our "Order Products" page for details.
A proprietary blend of 16 natural herbs, botanicals and extracts. For some people Candida and/or parasites may be adding to their gas and bloating problems. Many of the quality ingredients in Yeast and Parasite Colon Cleanse™ such as Wormwood, Black Walnut Hulls and Golden Thread are natural tools used for generations to fight both yeast overgrowth and parasites. We also ad herbs specific to each condition plus mild colon cleansing herbs and extracts, creating a unique cleansing supplement. SciTrition Yeast and Parasite Colon Cleanse™ covers the bases in one easy formula.
Candida Yeast overgrowth: Is often ignored by the medical profession, but is actually not that uncommon with today's poor diets, in both men and women. The Centers for Disease Control (CDC) reports that between the years 2009-2017, 9 to 72 people per 100,000 of the population of the United States were diagnosed with some form of Candida overgrowth. ¹⁰ That works out to over 28,000 to 230,000+ people per year! Of course many more cases go undiagnosed and thus not reported. The Journal of Clinical Microbiology published a paper showing that 50% of the people tested for invasive Candida are missed, because current testing procedures are not reliable. ¹¹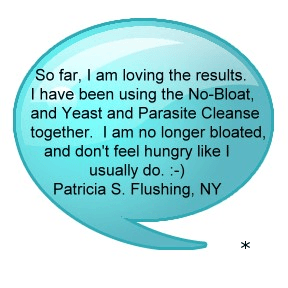 A doctor may look at you like you are crazy if you suggest a host of undiagnosable maladies may be from a yeast overgrowth but why would prescription drugs specifically used to treat digestive and systemic yeast infections exist? Drugs like oral Nystatin and oral Fluconazole are prescribed to people whom have an overgrowth of yeast in their system. Yeast is at the root of many bloating problems and natural herbs, botanicals and extracts can be a great way to fight overgrowths.
The US National Library of Medicine published a report showing chemicals contained in cranberry can prevent formation of Candida yeast. ¹ A Doctors Without Borders publication shows how compounds in black walnut husk are effective in fighting yeast. ² Yeast and Parasite Colon Cleanse™ contains these yeast fighters and more. Another study in the US National Library of Medicine showed how herbs containing Berberine such as Oregon Grape Root can be effective in fighting even prescription drug resistant Candida. ³ UC Denver published an extensive report on the anti-mocrobial and Candida yeast fighting properties of Pau d'Arco. ⁴ Yeast and Parasite Colon Cleanse™ packs a host of ingredients that offer a natural way to fight Candida Yeast overgrowth.
Yeast live and thrive on the carbohydrates and sugars we eat. They eat what we eat. No-Bloat™ contains enzymes which are natural yeast fighters that can dissolve the fibrous wall of yeast cells making the two great to use together.⁸ High quality, natural enzymes help ensure that food is broken down and digested properly which can help create an environment that reduces yeast food sources, and help keep the digestive system clean and healthy. You may even want to consider a triple attack on stomach bloat by combining No-Bloat™, Probiotic Mega Blend™ and Yeast and Parasite Colon Cleanse™. No-Bloat™ can relieve bloating by itself but works even better when combined with Probiotic Mega Blend™ which contains acid producing probiotics which can help keep the PH level of the digestive tract at a level that is ideal for good digestion and unfavorable to yeast. ⁹ The broad blend of beneficial microorganisms in Probiotic Mega Blend™ helps restore the "good" bacteria to a healthy level and help crowd out bad bacteria and Candida yeast.
Parasitic infection: The natural Ingredients in Yeast and Parasite Colon Cleanse™ have been used for generations to help with parasite infections. A recent paper released by Science Direct shows how Wormwood can be even more effective than a popular prescription drug in fighting Schistosomiasis, a disease caused by parasitic flatworms that infect millions of people. ⁵ Even the hospital group Kaiser Permanente suggests three ingredients contained in Yeast and Parasite Colon Cleanse™ , Oregon Grape, Goldenseal and Golden Thread (Coptis chinensis ) as holistic options in treating parasites. ⁶ Few people whom live in America ever consider that they may have parasites in their digestive system because they are often never detected. However, many studies show it's not just a third world problem. The Centers for Disease Control (CDC) states that more than 60 million people in the USA are infected with the parasite Taxoplasma Gondii, 14% of the US population is infected with the parasite Toxocara and more the 300,000 people are infected with the Trypanosoma Cruzi parasite and another 3.7 million infected with Trichomonas. ⁷ Those are figures for just a few parasites out of the hundreds of parasites that are known to infect humans.
" I Just started using the "no-bloat" and the "Yeast and Parasite Colon Cleanse" for two days and how amazing, it is working for me. I am feeling much better and it is my second day of using the products. I will be a customer for life. I thank God for you guys. Sharon W. Decatur, GA."
"I have to admit I was skeptical at first. I'd tried so many different products before, OTC & RX. I read about the products and it all made since, but, even with the testimonials I was still suspicious. I took the plunge and decided to try it for myself. I lost the 5 pounds I'd been struggling with within the first 2 weeks. I've been using the products for about 6 months now and have noticed a big improvement in my digestion and stomach problems. I'm not bloated and my stomach is flatter. When I use the yeast product my face clears. I'll continue to use this product for life!
Mary R. Oak Grove, LA."
"I ordered No Bloat because of having bad reflux and bloating problems for the last three months with NO RELIEF pretty much with anything that I tried. I've taken strong meds and that didn't hardly even touch it. I have been on No Bloat and the other two things recommended, Probiotic Mega Blend and the Yeast and Parasite cleanse, for only 5 DAYS and I am feeling sooo soo much better! I feel like doing things again instead of feeling like CR** all day long! YAY!! Thank you so much for the amazing products!
Sincerely, Peggy K. Lebanon, Oregon"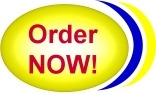 Yeast and Parasite Colon Cleanse™ Ingredients:

Cranberry (11% extract)
Garlic Extract (1.2% allicin)
Apple Pectin Powder
Black Walnut Hull Powder
Carrot Juice Powder
Papaya Fruit Powder
Pau D'Arco Powder
Wood Betany Powder
Butternut Bark Powder
Cloves Powder
Wormwood Powder
Oregon Grape Root (10:1 extract)
Blueberry Leaf (22% extract)
Golden Thread (coptis chinensis) (20% extract)
Goldenseal (5% extract)
and Echinacea Angustifolia Powder
Yeast and Parasite Colon Cleanse™ works even better when combined with:

Information provided on this site is for educational use only, and is not intended as medical advice. If you have health concerns you should always check with your health care professional before self-administering remedies. This information has not been evaluated by the US Food and Drug Administration. These products are not intended to treat, cure or diagnose any medical condition.
* We cannot guarantee specific results like those in our customer's testimonials, as your results can vary. However we do offer a generous 90 day money back guarantee if you are not 100% happy with your personal results.
References:
1) Cranberry-derived proanthocyanidins prevent formation of Candida albicans,US National Library of Medicine. Available here: https://www.ncbi.nlm.nih.gov/pubmed/24114570
2) Black Walnut For Yeast Infection. Available here: https://www.doctorsbeyondmedicine.com/listing/candida-black-walnut 3) Berberine Antifungal Activity in Fluconazole-Resistant Pathogenic Yeasts:US National Library of Medicine. Available here:https://www.ncbi.nlm.nih.gov/pmc/articles/PMC4879420/
4) Pau d'Arco: Antimicrobial and antifungal activity. Available here: https://tinyurl.com/y2kgzrzw 5) Effect of Artemisia (Wormwood) tea infusions on schistosomiasis parasites in a large clinical trial Available here: https://www.sciencedirect.com/science/article/pii/S0944711318305336 6) Parasites (Holistic): Try a natural treatment Talk to a professional about treating parasitic infections with natural antimicrobials, such as propolis, and berberine-containing herbs, including Oregon grape, goldenseal, and golden thread (Coptis chinensis) . Available here: https://wa.kaiserpermanente.org/kbase/topic.jhtml?docId=hn-1243003 7) Parasitic Infections also occur in the United States, Centers for Disease Control. Available here: https://www.cdc.gov/media/releases/2014/p0508-npi.html 8) Naturopathic Doctor News & Review, CANDIDA AND PROTEOLYTIC ENZYME THERAPY. Available here: https://ndnr.com/gastrointestinal/candida-and-proteolytic-enzyme-therapy/ 9) Oxford Academic, Probiotics as Antifungals in Mucosal Candidiasis Available here: https://academic.oup.com/cid/article/62/9/1143/1745140 10) The Centers for Disease Control (CDC). Invasive Candidiasis Statistics. Available here: https://www.cdc.gov/fungal/diseases/candidiasis/invasive/statistics.html 11) The Journal of Clinical Microbiology. Diagnosing Invasive Candidiasis. Available here: https://jcm.asm.org/content/jcm/early/2018/02/09/JCM.01909-17.full.pdf