No-Bloat™ Reviews:
We are receiving wonderful feedback all the time from happy customers. Below are some of the many reviews for SciTrition No-Bloat™ and Probiotic Mega Blend™ that we have received from people who purchased our products. We add reviews when we can (in no particular order) so check back for new reviews! There are also many other reviews sprinkled throughout the pages of this website. *

"I just wanted to express my gratitude and thanks for this marvelous product. I started taking it the very next day after it came and I've experience welcome relief from the distressful and embarrassing bloating and gas. What a great product. I will definitely be purchasing again.
Thanks, Jeanne C. Citrus Heights, CA."

"Thank you No Bloat,
It is aggravating and many times embarrassing to have gastrointestinal distress. If I do go out with friends I always worry how will the night turn out and am I going to be miserable with stomach pains. I never leave the house without a purse full of pills to treat every symptom I could possibly have for my stomach.
With No Bloat I can take my cute little bag and only worry about bringing 2 capsule to keep me feeling great throughout the night.
JoAnn F. Clearwater, FL."

"I have been taking no bloat and the probiotic mega blend for several months now and every time I stop or run out I have the same problem again with gas and bloating. Once I get the no bloat and probiotic in my system on a consistent basis I find that I only need one probiotic per day and usually taking one no bloat just twice a day before meals works great. My mother on the other hand has to take two no bloats before each meal. So it takes more for her but we both see amazing results. It also helps to keep her bowl movements regular. I have recently started my sixteen year old daughter who has the same problem with gas and bloating with one no bloat before meals and it works wonders for her as well.
Thank You, Misty B. Benson NC. "

"I just want to tell you that your product is a miracle! I have spent the last 10 years in chronic pain. The pain is almost completely gone. I experience it once in a while when I forget to take your product. I can't thank you enough!!!"
Sandy M. Avon Lake OH."

"My reaction or results were like many of others submitted. My problem had escalated to the point the bloating was putting pressure on my diaphragm and then on my lungs. This made it difficult to get a good breath of air. This product was a godsend. I saw results after the first day. Thank you, thank you, thank you!
Ray S. Las Cruces, NM."

"I have been using the No Bloat pills for over a 1 year now. I have had great results, they work, keep my stomach from bloating when I eat mayonnaise based foods, diary or any types of foods that cause bloating. These pills are a miracle.
Thanks J Clark Hurt, VA."

"I started taking no bloat for one month. I immediately noticed a difference in my digestive system. I now take no bloat before every meal. I even find myself taking no bloat prior to taking any supplements, which has also helped with the break down in my digestive system. I had a long time problem with heartburn. Since i started taking no bloat. My heartburn has also all but finished. I highly recommend no bloat to anyone that is experiencing digestive problems.
Gurnam S. Fremont, CA."

"I had suffered with bloating , excess gas for about two years while going to doctors to find a cause with no results. One day I had enough and took it online, that's where I found no bloat. WOW TO FIND A PRODUCT THAT REALLY WORKED. I was so relieved and will always be a no-bloat customer.
Jack G. New Smyrna beach FL."

"Trisha , outside of Austin, TX says:
I love this NO BLOAT! I've had bloating for a long time and this product does it for me! Definitely recommend folks try this."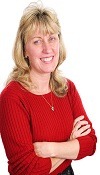 " I have tried many digestive enzymes, and perhaps they were helpful; none however, eliminated the pain/gas/bloat I have experienced for the past eight months. I've been tested for SIBO, had ultra sounds, and stomach CT scans, all negative. Have tried endless homeopathic remedies, none has done what your bottle of No-Bloat miracle capsules has….Given me back my life. Thank you!!"
Carol T. Pasadena, CA.

" I just wanted to give you some feedback to say that No Bloat is amazing and in the space of a few days of taking it, I feel like a new person. I have had digestive issues for years, and have taken and done everything from charcoal tablets, watching my diet, to getting colonics and while they helped, the problem never abated. I get bloated even just drinking water. I am generally healthy but the stress of life can take its toll on the body and my digestion has suffered, thank you to No Bloat, I have my quality of life back and don't feel like I'm pregnant ALL the time. My skin is clearing up and I just feel lighter and can enjoy food! I will continue to support and buy this product, it is the ONLY thing that is working for me. I love that it is natural, as being a big believer in body , mind and spirit connection, I like to treat my body with the respect it deserves. No Bloat is a godsend!"
Gwen H. Perth, Western Australia "

"Hello, All I can say is, No-Bloat has changed my life. Really. I had been a vegetarian for years with no gastric issues. Then it all changed about five years ago (I'm 66), bloating, terrible stomach pain. I tried everything, nothing helped. Then I found this product on the internet and decided to try it. I told my doctor about it, he just nodded, as if he knew something.
Thanks. Glen S., Powell Ohio"

"Hello, I have been using No Bloat for about a year now. Before that I suffered from bloating whenever I had a meal. I am a vegetarian and eat a lot of food that contains high fiber. I found No Bloat website and took a chance. So glad I did! I don't feel bloated the way I did before! My gastroenterologist even approves of this! Love it, will continue to take them! Thank you No Bloat!
Meagan W. New York, NY."

"I was pleasantly surprised to feel relief in the first week that I took "No Bloat." I have tried everything on the market for the past 30 yrs, and nothing gave me any respite from the bloat and discomfort of gastritus except No Bloat. I felt so much better and didn't have the feeling that I was going to float away like a balloon. Keep up the good work."
Thanks so much, Chris S. Exeter, NH.

" I had very uncomfortable, often times painful digestive problems for months. I became a TUMS® addict. No matter what I ate, my stomach bothered me. I had gas and bloating and constant belching. I finally went to my doctor who wanted me to get checked by a specialist because I was showing symptoms of GERD and possible hiatal hernia. Instead, I did some research on the internet and found No-Bloat. After a week of using this product I was able to eat anything without any problems. My symptoms totally disappeared. I tried other digestive enzymes in the past, but didn't get the same results as with No-Bloat. I am totally recommending this product to others I know with digestive problems.
Karen K. Milford, MA. "

" To say that No Bloat has been a blessing to me is putting it mildly!! I have tried so many products and spent so much money–and still walked the floor at night with tight bloated stomach and horrible painful gas. Thanks to No Bloat, those days are over–WAY OVER. For me now, one cap with every meal is the deal breaker–and very little gas at all, if any, even with beans and such. Have to eat a lot of fiber and No Bloat has been such a blessing. Please give it a try–you will NOT be disappointed. This product is a miracle!!!!
Diane H. Cape Coral, Florida 🙂 "

"No Bloat is great! I was having a terrible time with bloating. I like that it is all natural. I have used it with meals but more often I forget. I will take it as soon as I feel the bloat starting. It still works great within 30 minutes I am back to normal. I am so glad I found this product.
Thanks Lori L, Lansing Mi"

"Hi to all of you who are suffering from bloat and discomfort.
I was suffering so much for years and one day I decided: no more !!!!!
I went on line to see what I could find to give me some relief. I am so happy to tell you all about No Bloat. It works! No kidding!!!!!!! You take one or two capsules before a meal and thats it: no bloat!!!!!! It is fantastic!
Finally I feel like a normal person with no issue and I can finally wear my clothes without a big bloated stomach."
Tally M. Calabasas CA.

" I had been to Dr.s for the last 8 years trying to determine why My abdomen always bloated in the late afternoon and evening only. With only answer being to take medicine, that was unhealthy for any length of time. But yet they prescribed it to me for years. I was researching last summer on line, found the No Bloat site. This one review could of been written by myself! Started using no bloat and for the first time in 8 years I can eat high acid food, and most important, I do not have that discomfort of a bloated stomach for hours. I am so so happy I have found this product!!!
Suzanne B, Spokane Wa"

" I am 35 years old and was diagnosed at 15 with IBS. I also have suffered with various food sensitivities and allergies, for as long as I can remember.
Over the past 20 years I have tried countless number of probiotics, digestive aids, food eliminations, and even prescriptive aids. While some of these made a little difference, NOTHING has come close to the immediate results I experienced with No-Bloat! Not only is my digestion improved, but my energy is amazing!! My 2 young daughters even comment on how much happier I seem! 🙂
This product is no exaggeration and no gimmick. I have become very leery of trying new products over the years, presuming I am probably just wasting my money yet AGAIN. But after reading all the fantastic user reviews for No-Bloat, I finally decided to give it a shot. SO SO glad I did! I even decided to try my usual digestive aid/probiotic when I ran out of my last bottle of No-Bloat, just to be certain… Well, back to the same old horrendous bloating I had in prior days! And yes, my children did notice right away, and begged me to, "Go back to the magic pills" : ) They are exactly right, No-Bloat is like magic!
Tiffany B., Columbus, Ohio "

"About 5 years ago i began experiencing debilitating cramps whenever I ate eggs- but I loved eggs!! I tried everything, even going to an allergist to ensure I wasn't having a reaction. The medical advice? Don't eat eggs. I couldn't accept that.
After researching about digestive enzymes I discovered no bloat! The thought that I had maybe found something!!!! When it came in the mail I immediately whipped up some eggs, popped two pills and waited…
They worked! I was cured! I've been telling everyone since!
Tara B., Northampton, MA."

"I began using this product after being hospitalized over Christmas with a diagnosis of colitis. I had tried every digestive enzyme and probiotic, though nothing gave relief from the severe stomach cramps and bloating I had daily. THIS product (No-Bloat) is amazing and brought me instant relief! I take it faithfully with each meal and I have my life back. I have recommended this to all my friends at church and work and they too are getting relief from stomach issues. Thank you for developing such a great product!
Rosemeri R., Temecula, CA."

" Dear No Bloat,
I first tried your product because I was at my wits end trying to get rid of my stomach bloat. I eat right and exercise to keep my body in shape and especially my flat stomach–which was covered by gassy bloat! nothing helped. I eliminated foods, tried other specific enzymes and still had bloat. That was until I tried No Bloat– I can finally see the pay off of my hard work-a nice flat stomach . Thanks to NO Bloat! It's truly a miracle product!
Sincerely, Becky L. Yorkville, IL "

" Hello,
My name is Gloria; I have had severe bloating no matter what I eat. I tried several different digestive enzymes, but none worked as well as No-Bloat ™digestive enzymes. When I tried No-Bloat ™digestive enzymes for the first time in years the bloating in my stomach was gone, my clothes fit better, I feel recovered, and I'm able to eat foods that I had given up. Finally, I do not look like pregnant all time. My life is better now that I use No-Bloat ™digestive enzymes.
Thank you SciTrition, you have fabulous products. Gloria S. Fort Lauderdale, Florida "

" I would like to respond to the effectiveness of your "No Bloat" product:
After gall bladder surgery I continued to have pain. My doctor had me on a strict diet to ease the burden on my pancreas, illiminating meat. She suggested that legumes would be a good protein source, however, this caused severe bloating and pain. I researched products and found "No Bloat." I am able to eat the foods that cause bloating when I take this product. When I eat meat, I make sure to use the "No bloat" to help with digestion. Without this product, I will have the pain that my doctor says is from my pancreas.
Diane S. from Terre Haute, Indiana"

" I finally found a product that works wonders for me. I have had stomach issues over the past several years. It was to the point where I was beginning to think I would just have to learn to live with it! I did a bit of research saw my doctor and decided I didn't want to take medication with many side effects,and may or may not work! So after reading all the information Sci Trition products had to offer me I decided your product was my best option.
Since taking No Bloat I am a changed person. I no longer have days that I fear how I am going to feel after I eat. We are talking healthy, food and home cooked food, not junk food! You can only imagin how I would feel after eating any junk food chips, cookies, icecream, cake, pizza ect. There were countless days of not being able to zipper my pants before No Bloat. My scale never seemed to show weight gain but I was always feeling 10-15 lbs heavier than I should be. Well since March 2013 I have lost 10 lbs without any effort. I do indulge in a treat from time to time because of No Bloat. However I do not view this good feeling inside of me to be in anyway a green light to go crazy on junk food. It's just nice to know I'm not going to suffer with cramps and a bloated belly after having a small treat. Shortly after using No Bloat I ordered the Probiotic and Colon Cleanse. So thanks for the wonderful affordable products!!!!!!!
Darlene G. Shrewsbury, MA. "

" I have EBV- Systemic Candida as a symptom of EBV and of course an added symptom of EBV diverticulitis and poor digestion… unfortunately it all goes hand in hand.
I am a Master Herbalist; Cert, Naturopath; Cert. Nutritionist… retired credentialed Educator and Speaker… et. al.
[During my career I was a traditional nutritionist… I am no longer] – I am a Vegetarian, almost Vegan.] A life-lesson learned.
No Bloat… contains what I call the Super Enzymes… along with the Bromelain for a myriad of different benefits… thus it is exactly what I was looking for and I do use it in conjunction with another product… they work well together… and I do notice an added beneficial difference after adding the No Bloat. I am Pleased and will be staying on it.. With the EBV we are dealing with a pathogen that wreaks havoc with the entire digestive system, et al… and Candida is it's co-hart in Crime.
So… I am also using their…Yeast and Parasite Colon Cleanse… I have also noticed Beneficial Changes since adding it to my routine. I am Happy with both so far.
As most people know – Natural – Healing – takes commitment and TIME and most of all patience… I have not been on these products 3 months yet which I always teach my students is the minimum of time you want to begin to expect to feel or see something and even then it may take a little longer depending on what you are fighting… therefore already feeling some different and positive results with these products is Wonderful!
God Bless all of you & Be Well… Rev., Cherie J., Ingleside, TX "

"After the age of 35 I started to suffer from "stress" induced diarrhea. The simple stress of sitting in a car with the sun shining on me was enough to cause sudden attacks. Not much fun for me or those around me. I scheduled long trips to be taken at night to avoid the potential trouble. My Dr. recommended an over the counter anti diarhea medication that helped some, but usually too little to late. I bought No Bloat out of desperation with little expectation. All I can say is WOW. Problem solved! I took the pills as directed for a couple of weeks, and the symptoms simply went away. Now I take the pills before a long trip or a particularly large or greasy meal and am completely symptom free. I am free to travel and enjoy life.
Thank you No Bloat! Bob. G, Rochester, NY."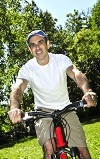 " My name is Mike, and since I began using SciTrition's No-Bloat digestive enzymes my stomach deficiencies have subsided significantly. I, unfortunately, was diagnosed with IBS at the age of 12 and have ever since been looking for supplements and/or medications that would reduce the pain I live with every day. In addition to my IBS, I have fallen victim to GERD (more commonly known as acid reflux). No matter what foods I ate my body had difficulty digesting them properly, especially since my diet mainly consists of high fiber and protein foods which are hard to digest even in the absence of digestion difficulties. Thanks to SciTrition's No-Bloat supplement I now find myself using the restroom MUCH less and, and I no longer have that "wind knocked out of me" feeling in my stomach after every meal. Also, the gas has disappeared! Thank you for an amazing product SciTrition, and keep up the great work.

Mike P., Detroit, MI. "

"I had been having trouble with bloating & gas after every meal. It was so frustrating, that I didn't even want to eat anymore. I felt like I was 3 months pregnant all the time. So, I found No-Bloat digestive enzymes, and felt so much better. No more bloating or gas! Yay, now I can eat with no worries! I also use the Probiotic Mega Blend, the 2 together do the job for me! Thanks No-Bloat!
Sherri M., Middleton, ID"

"Hi,
My name is Dave Luffman. I have been suffering from stomach and intestinal gas and bloating for several years! I became aware of an intestinal condition that I have, after suffering an intestinal blockage back in 2010. I had to have emergency for it. After further study it was found that I had a section of small intestine that has an un-natural curve in it. As a result, I continued to get higher levels of gas and bloating after eating. I tried all the various medications for gas and bloating, but only got a small amount of relief! Since I found and have been taking your no-bloat formula, I finally have gotten adequate relief from my condition, that I finally have been able to resume my normal daily life without experiencing the disabling effects of severe gas, cramping and bloating I use to have! It has been a miracle for me!
Thanks so much
Dave Luffman"

" No Bloat worked almost immediately for me. It didn't matter what I ate everything bothered my stomach and it caused painful gas and severe bloating. All of that disappeared once I started taking No Bloat. I would recommend this product to anyone.
Christy Woodhouse "

" Hi,
I used the no-Bloat honestly expecting it to be like other products I have tried in the past to no avail, but thought, OK, I need to take a chance on something. Well, I am really glad I did. IT WORKED! I couldn't believe that if I remembered to take it (and I had to "train" myself) it worked every time. I would even walk away from a meal until I took the NO-Bloat.
I would recommend this to anyone who suffers with gas bloat and flatulence. I have been suffering for over 20 years with this and tried many, many products, but to date nothing has helped me like this.
Thank you for offering this product. I didn't know it existed until I did an internet search and found it online. It truly is amazing how well it has worked for me.
Loretta McMahon "

"No-Bloat works! I'd been having trouble with bloating & gas after every meal & I thought it may have been from certain foods I was eating, but when I eliminated those foods the bloating & gas continued. So, I went & tried several different digestive enzymes, but none worked as well as No-Bloat.
It's gentle on my stomach & digestion & no more gas….yeah! In addition, these wonderful enzymes break down my foods, so my body can absorb the nutrients it needs. I'm less hungry with a lot less cravings & I lost 15lbs I struggled so hard to lose in the past.
Love it! love it! love it! This is worth every penny to feel better & have my flat stomach back again. Thank you SciTrition. If No-Bloat works this well, I'm sure the rest of your products do too.
Dyan M. Napa, CA."

"NO BLOAT, NO JOKE! My first trial of No-Bloat combined with the Probiotic Mega Blend and the Colon Cleanse relieved my symptoms of gas and discomfort. I have tried products from other manufacturers without enjoying the results I"ve experienced with No-Bloat. I look forward to enjoying foods that previously had uncomfortable side effects.
Trish S. Littlestown, PA"

"Hello all! I love this product. I had been having stomach problems for quite some time and then found this on line. The reviews were good and I thought I would give it a try. I take 2 before I have a meal that I think would cause me problems and I have NO problems. I am lactose intolerant and this even helps when I eat something I should not be eating. I recommend this to anyone who wants to give up that awful feeling of boating and discomfort.
Sherry C. East Liverpool, OH."

" I have used the product and it is great, has cleared my bloating and gas problems and recommend this product to anyone who has bloating and gas problems. I have been trying to solve this problem with the doctors and no luck. Thanks a MILLION.
Susan V. Page, AZ "

"Loving No-Bloat! I can tuck my blouse in, or wear a sweater for fashion, not for cover… the difference is that noticeable. This is the last product of this type I'll ever need. Digestion is better, I'm regular now. The only time I have gas is if I forget to take my No-Bloat caplet. Enjoy the No-Bloat life!
Medria H. Springfield, MA "

"I have been using NO-BLOAT for about 6 months now and I can not live without it, my bloating is awful, it got to were I did not want to eat anything anymore. I can not eat any kind of dairy and I have H PYLORI and I think god I found no-bloat it really does work!
Thank You Barbara A., Birchwood TN."

" I have had a problem with gas for a while now and have tried many different products that claim to get rid of gas and bloating. No Bloat has worked the best by far. I got to the point where I did not want to go anywhere as the gas /bloating got in the way. Now I feel better and I will continue to use No Bloat.
Thanks, Marlene J. C. , San Lorenzo, CA. "

" I'm Paul L., I would recomend no bloat to any one that wants a leaner looking appearance. no bloat has done wonders for me.
Paul L. Lambray Ct. "

" I truly love this product! I have had many stomach issues over the past several years. I have seen doctors, done some of my own research regarding different remedies for the solution to my bloat and discomfort. Until No Bloat I recieved no relief. The scale never seem to show weight gain, however there were many days I couldn't seem to zipper my pants because of the problem. Since taking no bloat, I have NO BLOAT!!!!!!!!!!! Feel more comfortable than words can express.
I also decided to try your Probiotic and Colon Cleanse. Two wonderful products. These products have really done for me what they claim to do. Another plus since taking the product as of March 2013 I have lost 12lbs, something that was really difficult before. I don't have a valid explanation but I strongly feel the bloating had an effect. If you ask most people if they would like to lose 10- 15 lbs, the answer would be yes. If I lost a couple more lbs that would be great, although I don't want to forget what was most important to me and that was to feel good again. I make healthy food choice as I've done in the past and like most people I do have my treats from time to time . The difference is I don't suffer anymore! So thanks for a good affordable products.
Darlene G. Shrewsbury, MA. "

" I had taken acid reflux medication for many years, finally had surgery which corrected the acid reflux problem but left me with another problem, nightly bloating which would wake me nightly at about 2-3;00.
This bloating was causing a serious lack of sleep and after trying various medications for gas relief all with little or no relief I tried No-Bloat.
Several days after having started No-Bloat I realized I was sleeping through the night without the bloating, it does work and is something I do intend to continue taking, worth every penny and I do recommend this product to anyone with a similar problem.
Satisfied User, E.J K., Needville, Texas "

" My name is Fay I am 86 years old. I am a colon cancer survivor. I have a lot of gas build- up and bowel movement problems. Until I found no bloat, the gas was unbearable. Since I have been taking no bloat, my gas is manageable. No bloat saved my life.
Fay R., Mulga, AL. "

" Hello,
No-Bloat works! I'd been having trouble with bloating & gas after every meal & I thought it may have been from certain foods I was eating, but when I eliminated those foods the bloating & gas continued. So, I went & tried several different digestive enzymes, but none worked as well as No-Bloat. I would recommend this product, it's been a blessing to me.
Thank you for your product, Louise L. Tucson, AZ "

"The "no Bloat" has help me a lot from embarrassing gas during important meetings and trainings, college. I just use them before eating and I don't experience any bloat or gas after eating. I no more stress on getting gas, I can now concentrate about what I am doing instead of stressing over getting gas. Thank you so much on offering this product, it has change my life !!
Zaira M., Hollister, CA."

" I feel the same way about No-Bloat. It's a really great product that has made such a big difference in my life.I feel so much better after taking your products. I will continue to buy them!!
Darla S., Goodlettsville, TN."

" I'm Dawn, i have thyroid issues, gastritis, my gallbladder out, then partial hysterectomy and now dxd with IBS. I have bloated out, misserable gas pain. But, no bloat has helped me immensely. I still have issues on some days but nothing like i was, i will continue to order your No Bloat product.
Thank you so so much. A miracle in my book. 🙂
Dawn R. Barksdale AFB, LA. "

" Your product has helped me with bloating. Because I have extra colon, things seem to pass through me slower than most people and I think no-bloat has helped with that, along with embarrassing gas. Having recently gone through menopause, I think no-bloat has helped me with trying to get my flat-stomache back. Thank you.
Mary S. Miles City, MT."

" I have been pleasantly surprised at how well No-Bloat worked for me. I noticed a difference after using it the very first time. It dramatically cut down the amount of stomach bloating that I was experiencing.
Thanks No-Bloat for making my life more comfortable.
Darlene H. Sugar Land, TX "

"No Bloat Digestive Enzymes have been a god-send! For the last ten years, I've spent EVERY night awake with gas pains that disturbed my sleep. Now just taking one pill before dinner, I've been pain free and feel like a normal person! It's a really effective system regulating product. SO very glad that I found it – and I'm going to keep using it for years – hopefully many, many, many! THANK YOU to the developers!
Joanna A. Glenside, PA"

"I recently received a bottle No-Bloat and want to let you know that it has helped tremendously with my bloating and gas problems. I stopped everything else I was using prior to starting No-Bloat…there has been a remarkable improvement with my bloating and gas digestive problems! I am attributing my success to your No-Bloat product. Thanks SciTrition for having such a great product…it really works!
Pat K., Tucson, AZ."

"Yes, after trying your product out of curiosity I found that it worked much better for me than any other of the leading enzymes on the market to date, you processed my order immediately and I received my order in just two days. I would highly recommend No Bloat to anyone who needs help with digestion and or bloating, this product works just like it say's!
James B. Federal Way, WA."

" So far, I am loving the results. I have been using the No-Bloat, and Yeast and Parasite Cleanse together. I am no longer bloated, and don't feel hungry like I usually do. 🙂
Patricia S. Flushing, NY."

" I honestly did not think the No-Bloat was working until I stopped using it. I have IBD (inflammatory bowel disease) as well as inflammatory auto-immune disorder throughout my body. My stomach bloats out when I drink just water. However, after I stopped using the No-Bloat, I noticed my stomach was constantly bloated. At least when I'm using it, my stomach seems to go down somewhat, especially in the evening and the morning. I do believe this is a great product and once I started using it more often during the day, it began controlling the unsightly "bump" in my mid-section throughout the day. I am glad I gave it a second try and will continue to keep using it.
Sharon M., Seminole, FL "

" Thank you so much for an opportunity to tell how much I liked your No-Bloat product. I was diagnosed with "Irritable Bowel Syndrome when I was in my 20's. I thought for years that I would have to live with the discomfort of trapped gas in my stomach and bowels. I tried a lot of different products. Some helped a little and some didn't help at all. Then I happened upon an internet ad for your product and decided after reading all the benefits that I would give it a try. I was really happy with the way it eliminated alot of the gas and bloating. I take it before my heaviest meals and I do not experience so much bloating problems.
Thanks again, Vickie Andrews "

" I am Olivia and I am very satisfied with No-Bloat! I tried several supplements I got online but nothing worked for me as good as No-Bloat! It really works. I started getting very bloated over a year ago with any meal I ate. I was very miserable before I started taking No-Bloat. I have placed two orders already and will continue to use No-Bloat. Right now I am only taking the digestive enzymes because they seem to work great! Thank you so much.
Olivia G. Tucson, AZ "

"My name is Dianne Thomas, because of stomach surgery that I had several years ago I have had severe bloating no matter what I eat. For years I thought I would have to live with this embarrassing problem for the rest of my life. Then I tried No-Bloat and for the first time in years I not only stopped passing embarrassing gas but the bloating in my stomach was gone , my clothes fit better, I feel healthier and I'm' able to eat foods that I had given up. My life is much happier now that I use No-Bloat.
Thank You…….Dianne Thomas"

" I have tried MANY products and "No Bloat" has really helped me with my stomach issues. I will continue to use it and recommend it to my friends and family members.
Rachel B. Corpus Christi, TX "

"Since starting with the SciTrition products late last year, I feel like my overall digestive health has improved significantly. The probiotic has help immensely with that. The No Bloat works well too. I'm also lactose intolerant so as long as I take my no bloat and my lactaid supplement with my meals, I feel much better than if I don't.
They are working for me so I plan to keep up with them. Glad I found them by doing my online research.
Thanks. Melissa K. Palm Harbor, FL "

"No-bloat is the best product ever!!! It's made such a BIG difference in my life. It's so nice to know that every day I will be free of all the gas and bloating. I highly recommend this product to everyone and I will continue to buy it!!!
Darla S., Goodlettsville, TN."


"No bloat worked for me!
Klaus A. Aztec, AZ"


"Your product is simply great, bloating has gotten so much better thanks to your product. Love it.
Diana R. daytona beach, FL "

" No-Bloat works a lot better than similar over the counter products at the local stores! I'd been having trouble for a long time with bloating after every meal or at anytime of the day and No-Bloat drastically reduced that problem while taking it.
Osman S. Renton, WA "



" I Just started using the "no-bloat" and the "Yeast and Parasite Colon Cleanse" for two days and how amazing, it is working for me. I am feeling much better and it is my second day of using the products. I will be a customer for life. I thank God for you guys.
Sharon W. Decatur, GA."

" I have bloating and horrible gas all the time with my IBS. It has been very depressing. I started using No-Bloat for about a month and I can feel a big difference. Thank you for such a wonderful product as it truly does work!
Jenise P., Lees Summit Mo. "

Submit your review here ⇒
To protect the privacy of our customers, images may have been changed.

Information provided on this site is for educational use only, and is not intended as medical advice. If you have health concerns you should always check with your health care professional before self-administering remedies. This information has not been evaluated by the US Food and Drug Administration. These products are not intended to treat, cure or diagnose any medical condition.
* We cannot guarantee specific results like those in our customer's testimonials, as your results can vary. However we do offer a generous 90 day money back guarantee if you are not 100% happy with your personal results.